Description

Shipping Method

Contact Us

Brewing Guide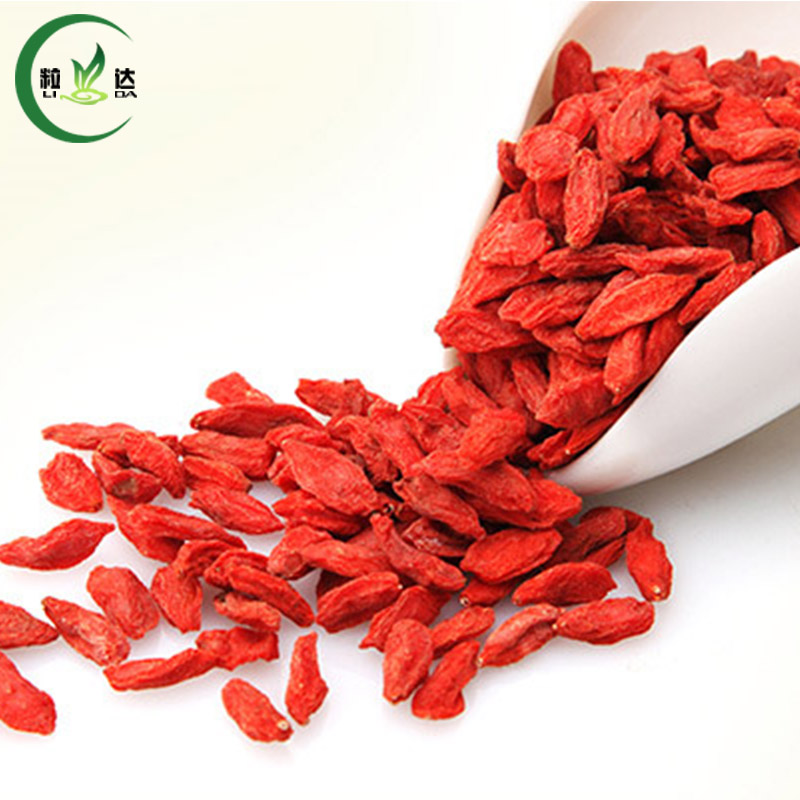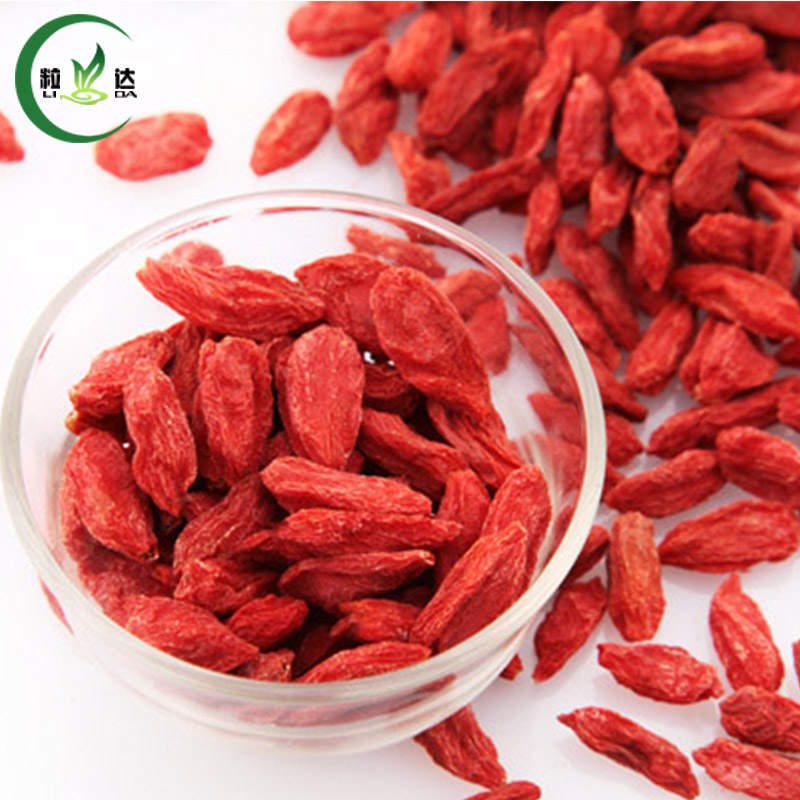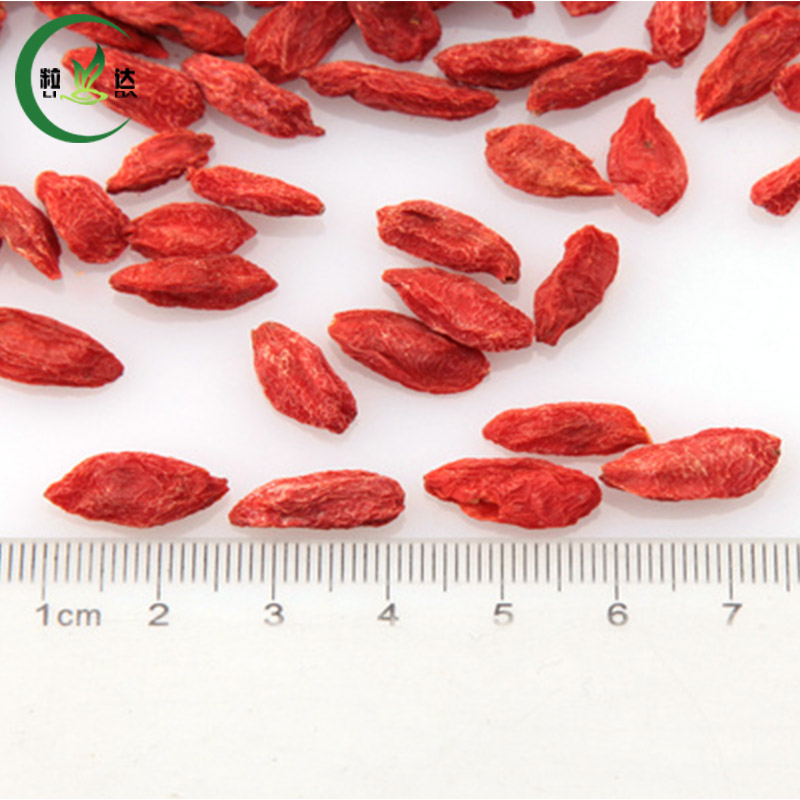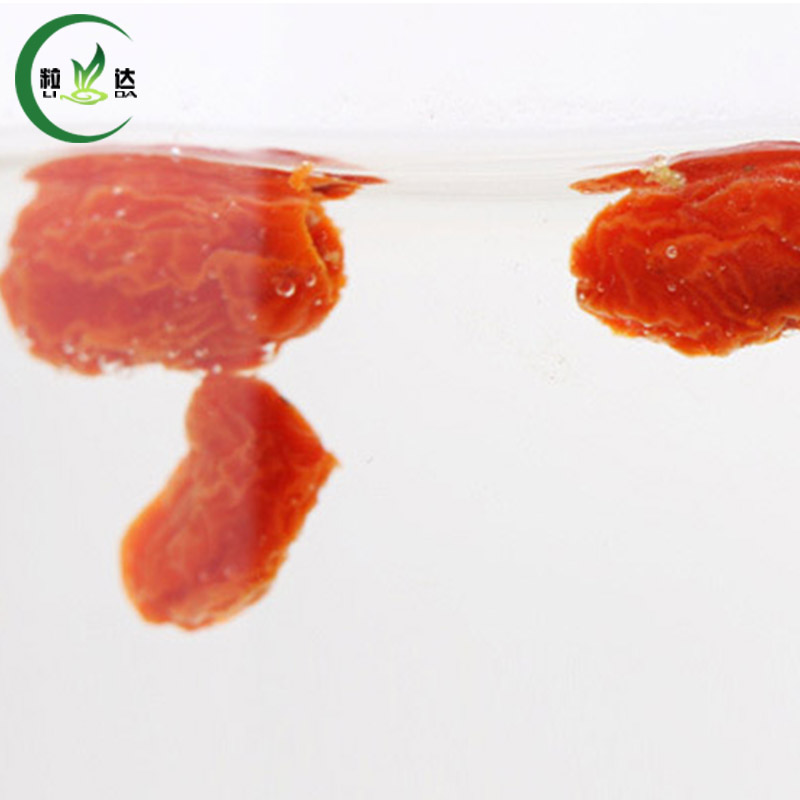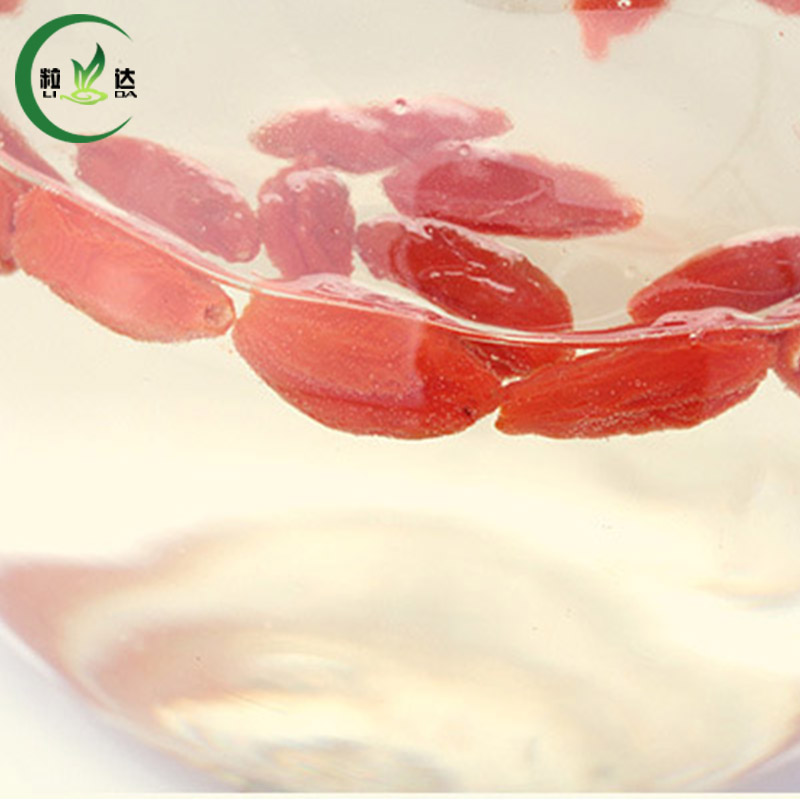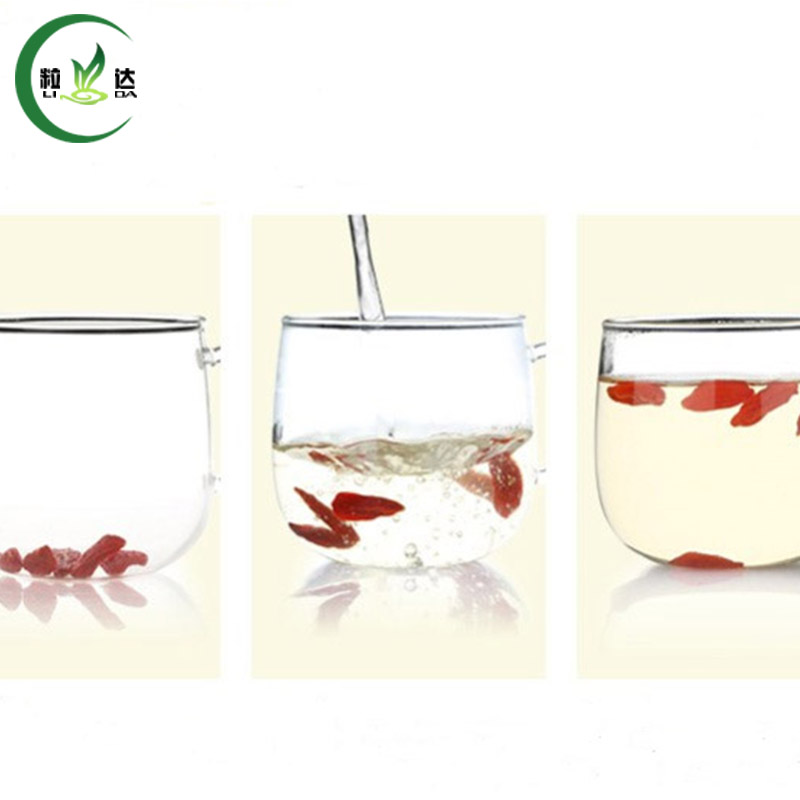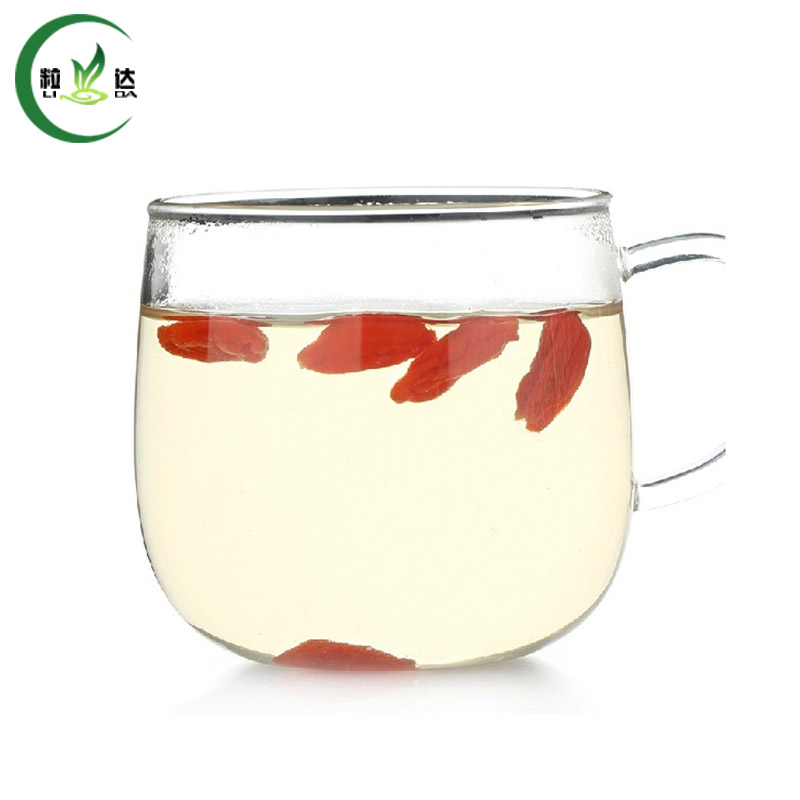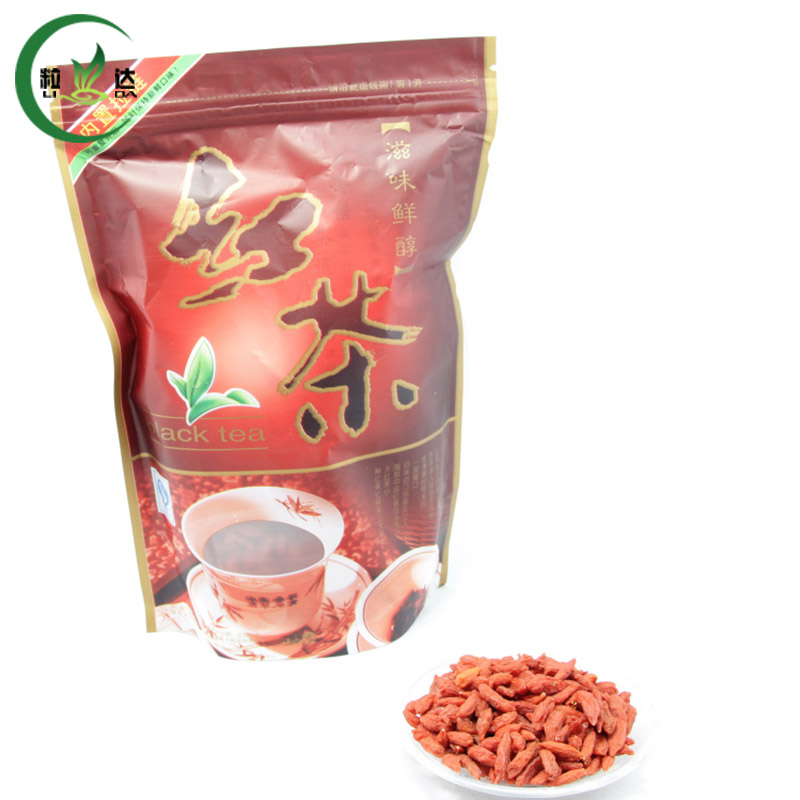 Product introduction:
Renowned in Asia as one of nature's most nutritionally dense foods, wolfberries have been used in traditional Chinese medicine for nearly 2,000 years. This special herb comes from from Inner Mongolia, Ningxia, and the Tian Shan Mountains of western Xinjiang, China.
Contain 21 trace minerals.
Contain more protein than whole wheat.
Contain B-complex vitamins.
Contain a complete spectrum of antioxidant carotenoids, including beta-carotene and zeaxanthin. Goji berries are the richest source of carotenoids of all known foods.
Contain Vitamin C at higher level than even those found in oranges.
1. Chew: Chew 10-15 gram of fruits every morning and evening.
2. Tea: Boil 15-gram wolfberry fruits, make a wolfberry tea and drink it every day. It helps to alleviate the effects of high blood pressure and high blood sugar.Take 6 gram of wolfberry fruits and 6 gram of chrysanthemum (Flos chrysanthemi, L) to make a tea. It helps to alleviate blurry vision.Take 4 or 5 wolfberry fruits, green tea, sugar, raisins, walnuts, date, democarpus langan lour fruit, hawthorn, and ziayphus jujuba mill fruits, to make an eight-ingredients tea (Chinese call it eight treasure tea).
3. Wine: Put 25 gram of wolfberry fruits and some Chinese cooking wine in a bottle or a jar and carefully seal it. It is ready to use after 30 or 60 days. Drink once per day. It helps to alleviate teary eyes.Take 200 gram of wolfberry fruits and 1 liter of Chinese white wine and seal them in a bottle or a jar. Ready to use in 10 days.
4. Stew or steam with meat: Stew pork, beef, chicken or fish, add 15-25 gram of wolfberry fruits 10 minutes before the meat is done. You may steam fish or chicken with wolfberry fruits as well.
5. Rice soup: Take 50 gram of wolfberry fruits and 100 gram of rice and add some sugar to make rice soup.
6. Cereal: Mix 15 gram of wolfberry fruits with cereal to make a healthy breakfast.
7. Bread or muffin: Use wolfberry fruits to make a banana bread or muffins just like raisins. Wolfberry bread provides more nutrients than raisins.




Benefits of Goji Berry :
1.Support eye health and improve your vision.
2.Support healthy liver,lung,kidney function.
3.Boost sperm production.
4.Improve circulation
5.Maintain healthy blood pressure.
6.Reduce cholesterol.
7.Make you feel and look younger.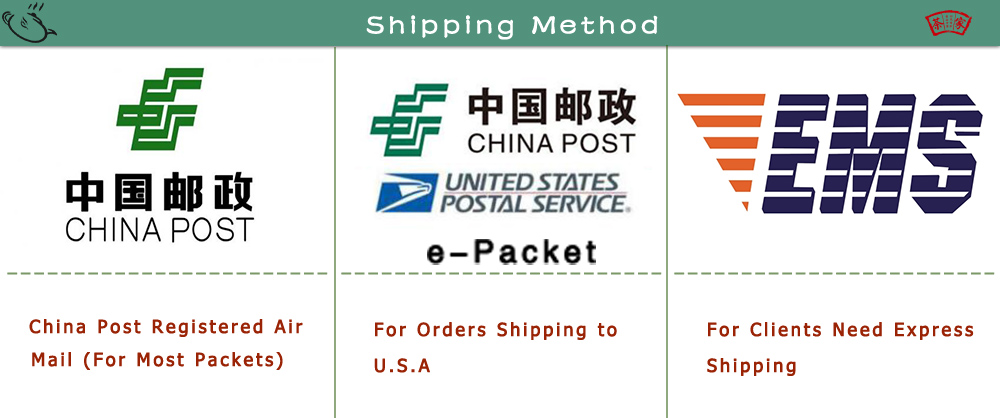 1. China post air for most of country , shipping day is 25-65 days;

2. E-Packet for USA , shipping day is 10-25 days;

3. E-Packet for Russian, shipping day is 15-40 days

4. EMS for client need, pay extrac shipping cost, the shipping day 7-14 days.

Llivan Zhou
Tel:+0086 13602414569
Email:guangzhoulidatea@gmail.com
•Skype:llivan4
•Face book: Liwen Zhou
•VK: Llivan Zhou
•Website: http://www.lidateahouse.com/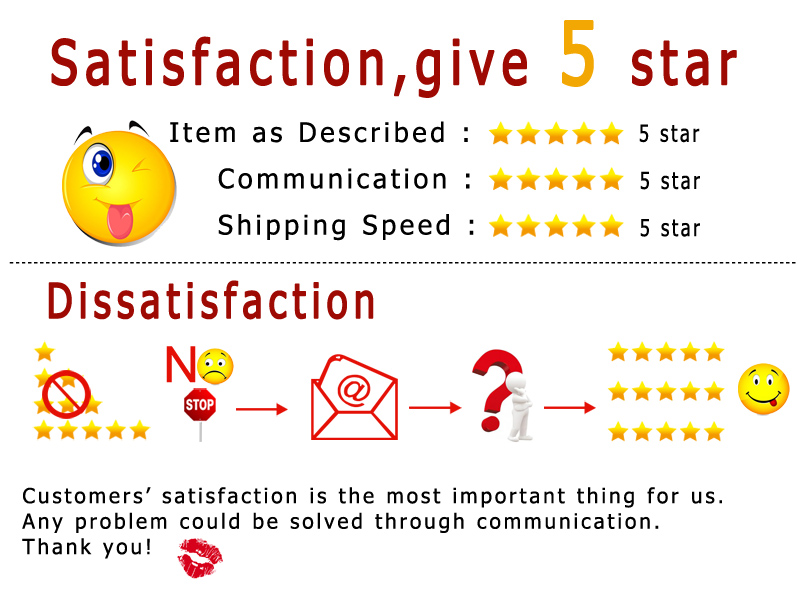 1. Place enough dry flower to cover the bottom of the cup with a single layer.

2. When these tiny bubbles cover the bottom of the pan, pour the water 100°c(212F) into the cup.

3. Cover and wait about 20 seconds until the dry flower begin to open, then watch as they settle, stroking the liquid occasionally with the lid.

4. In 30 seconds your first sip is ready.