Superior Jun Shan Yin Zhen Green Tea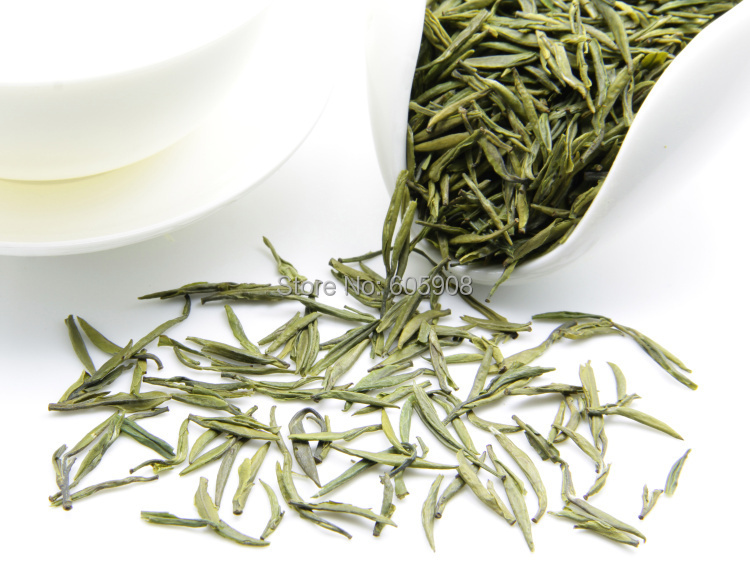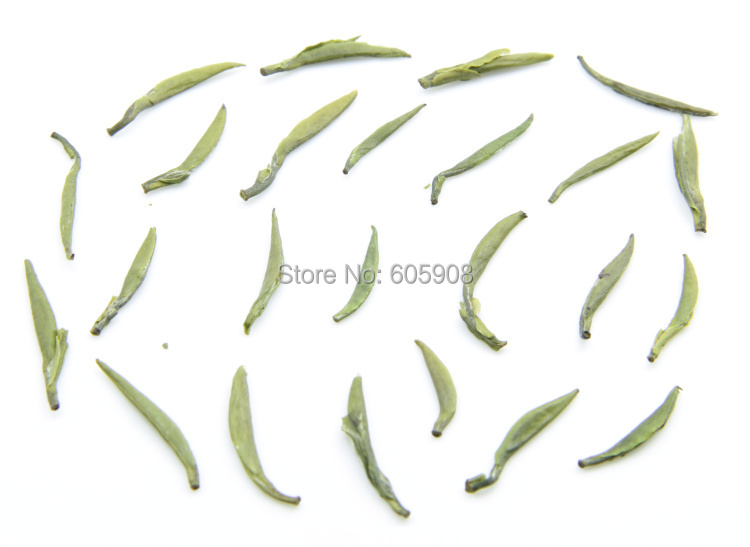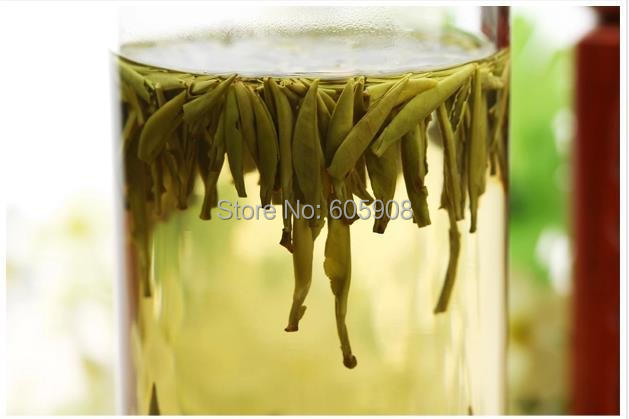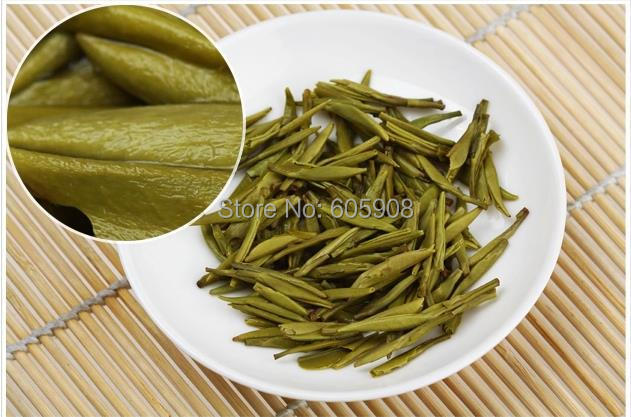 Jun Shan Yin Zhen means Silver Needles of Jun Shan suggesting its color, size, and place of origin. This tea is perhaps best known in this century as the favorite tea of Chairman Mao. Its small, perfectly formed buds are grown near Dongting Lake in Hunan province where only five of the original Yinzhen-producing trees remain. Jun Shan Silver Needle is a rare Chinese yellow tea produced in the Mount Jun area in Hunan province. It was revered enough to be presented to emperors as a tribute. Only the buds are used to make this tea: they are picked according to The Nine "Don't Pick" rules established around 1100 AD.
Jun Shan Silver Needles is amongst one of the top ten green teas of China and is considered to be the best Yinzhen (needle) tea available. It is supposed to be a yellow tea, but yellow tea, being really rare and only meant for the royalty last time, it has been confused with green tea, and many people would categorise yellow tea as green sometimes. Only 5 ancient tea plants are known to produce this tea, planted on the south of Dong Ting Lake on Jun Mountains. The tea is made up of matured buds picked within 24 hrs of maturity, and every bud is of the same size, with a natural coat of silver hair. What makes this a yellow tea is an step in processing during which the tender white-haired buds are covered with mats which, while not causing oxidation (as in the case of oolong and other darker teas), produces their characteristic pale gold color. The crystal clear brew is pale yellow in color and the leaves stand up vertically like needles when brewed with water at around 85ºC. Steep till the needles sink to the bottom of the brewing cup. The tea has a light woody scent, complex and rich, which has an intriguingly delicious flavor which combines rich fruity notes with a woody hint of smoke to produce an almost eternal, sometimes hinting a bit of cedarwood, lightly sweet aftertaste. It is particularly sweetish if brewed with spring water. If brewed at the correct temperature and steeping time, when drunk, it gives you a warm comfortable feeling as the tea travels down your throat, feeling your chest with warmth. It is really a great tea, despite being really expensive, a must-try and must-have for people who are after exotic imperial rare teas.
This tea has a sweet, earthy fragrance and sweet, mellow taste. It is known as the "floating forest of needles"--when brewed, the tea stands up like floating needles. Folks from Hunan like to show off this tea by brewing it in tall glasses to best display its special characteristics.

A bid on our auction states that you have read and agreed to all our store policies.
* The product color you receive may vary, if you don't mention to us.
Item will be shipped out within 72 hours after your payment is received and cleared.
* We are not responsible for any accidents, delays or other issues that are the responsibility of the shipping services;
* For international orders, buyer is responsible for any applicable import duty, local taxes and VAT. Please verify with your customs before purchase.
* We offer free shipping service only via China / Hong Kong Post Air Mai. Under normal circumstances, shipping takes approximately 7 to 20 business days (Except Saturday and Sunday). It will take longer time than EMS, but that is why it is at such good price! SO WE RECOMMEND YOU CHOOSE CHINA / HONG KONG POST AIR MAIL.
* If you would like to choose quick shipping, please choose EMS, UPS, Fedex, DHL, or TNT, or please kindly contact us for the quotation.
* We do not prefer to ship to P.O. Box and military area unless the buyer insist to. Buyers may need to bare higher risk of the lost of shipment.
* We do not prefer to ship to P.O. Box and military area unless the buyer insist to. Buyers may need to bare higher risk of the lost of shipment.
* DOA/Defective goods will be refunded or exchanged depending on availability.
* Please return item to address shown on package. Product must be returned in its original packaging.
* Buyers are responsible for paying the shipping for returns.

If you have any question or any complaint, please don't hesitate to contact us.
We sincerely invite you to our store frequently and really hope to make friends with you. Thank you!!!
Your Attention Please:
* If you are satisfied with our items and services, please kindly leave positive feedback and make "detailed seller ratings".
* If you are not satisfied with our items and services, please let us know before you leave neutral or negative feedback.
* We promise to try our best to resolve problem. Good communication is always the best way to resolve problem, right?