Description

Shipping Method

Contact Us

Brewing Guide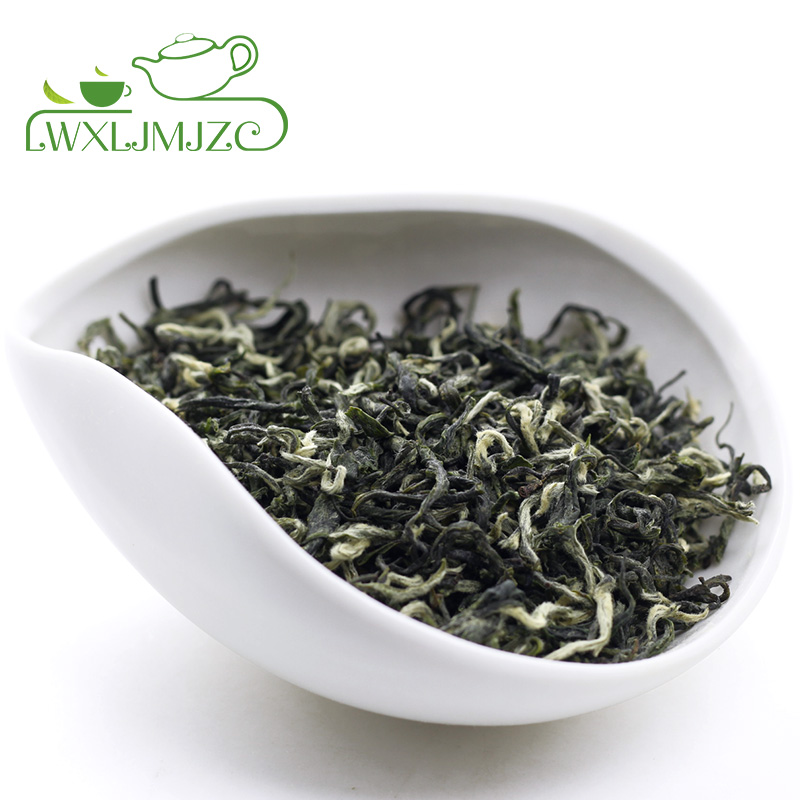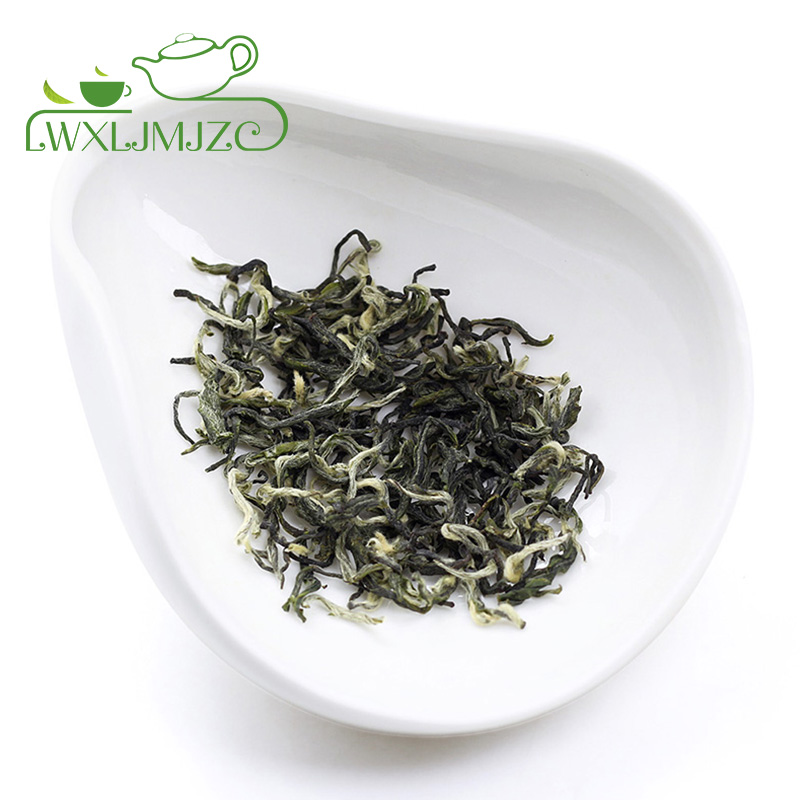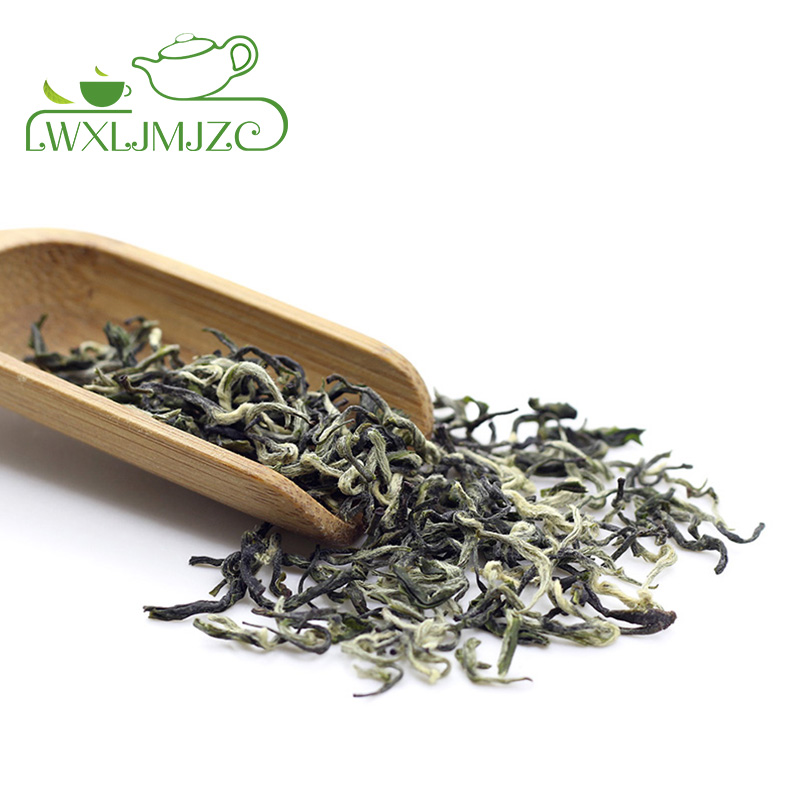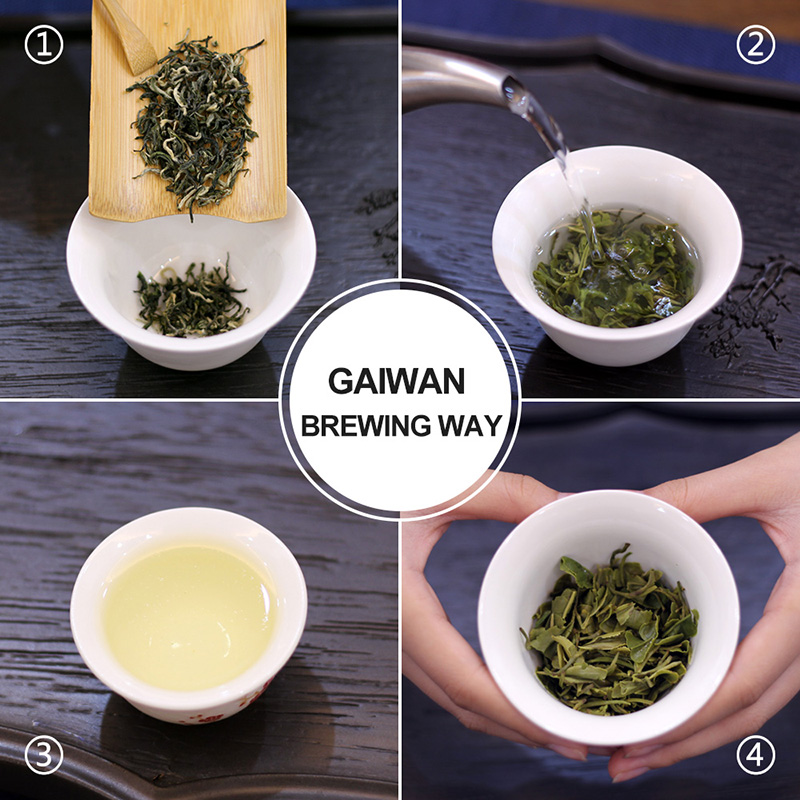 | | |
| --- | --- |
| Description | Good Quality Jiangsu Stripe Shaped Dong Ting Bi Luo Chun Green Tea |
| Tea Processing | Picking-Fixation-Frying-Drying-Classifying |
| Place | Jiangsu,China |
| Grade Quality | Normal,Good, Better,Best, Top Quality |
| The soup and the taste | 1. jade green color; 2. The liquor in the cup is a clear pale yellow 3. sweet, fresh aroma ; |
| Storage Way | Damp-proof,Odor-proof,ventilation,clean,cool,away from strong light |
What is Bi Luo Chun Green Tea?
Jiang Su Dong Ding Bi Luo Chun is one of China's Ten Famous tea and regarded by many as second only to Xihu Long Jing. This tea was created in Ling Yuan Temple of Bi Luo Peak, Dong Shan and was orginally called Xia Si Ren Xiang, which generally means "astounding fragrance". It was the Qing Emperor that gives it its name, Bi Luo Chun (named after Bi Luo Peak) and declared it as an Imperial tea.
Dong Ting Shan is now a protected area. Only the leaves picked within Dong Ting West and East areas can be considered as Dong T Bi Luo Chun.

The leaf of Pi lo Chun is tiny and comes out spiral shaped; the brew is clear and golden and of exceeding delicacy.In the cup its skillfully hand-crafted, downy leaves unfold to produce a delicate, aromatic, light golden liquor which opens with a fresh, crisp astringency and develops into a well-rounded sweetness with a lingering, mellow, slightly buttery, finish. A unique, superior tea with much in it to discover and appreciate.
Health Benefit:
1. against certain cancers
2. lower cholesterol levels and blood pressure;
3. loewer abdomen;
4. reduce the likely-hood of getting the flu and other infections and help reduce the signs of aging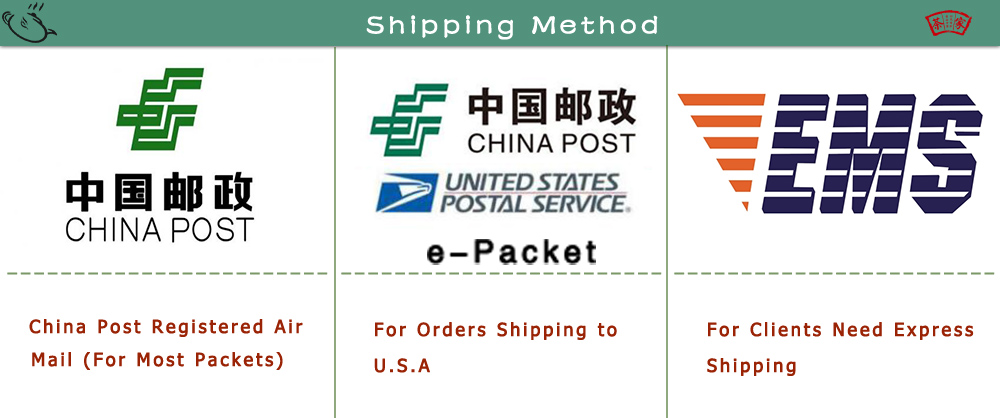 1. China post air for most of country , shipping day is 25-65 days;

2. E-Packet for USA , shipping day is 10-25 days;

3. E-Packet for Russian, shipping day is 15-40 days

4. EMS for client need, pay extrac shipping cost, the shipping day 7-14 days.

Llivan Zhou
Tel:+0086 13602414569
Email:guangzhoulidatea@gmail.com
•Skype:llivan4
•Face book: Liwen Zhou
•VK: Llivan Zhou
•Website: http://www.lidateahouse.com/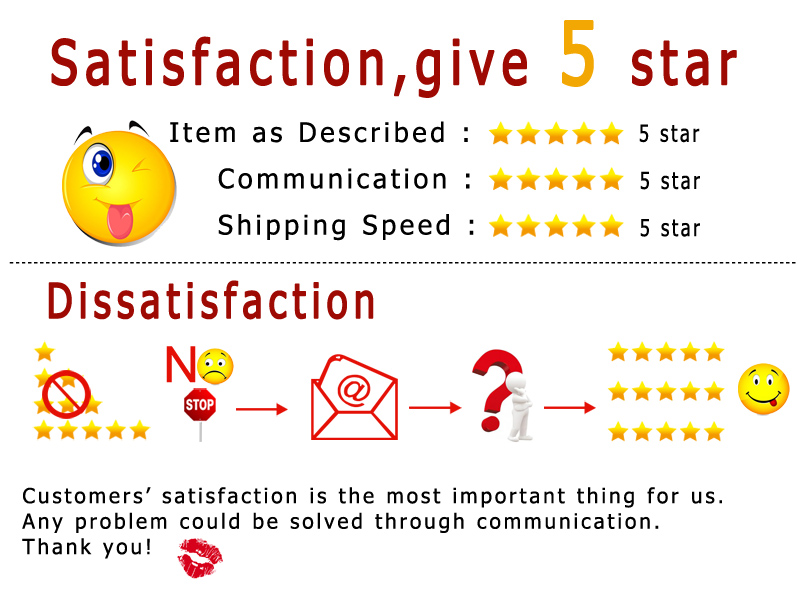 1.We recommend using glass-based or porcelain tea ware.

2.Rinse tea cup and teapot with hot water.

3.Use about 5 grams of tea leaves (1-2 teaspoons) for every 180ml of water.

4.Steep tea leaves in hot water at 85°c (185 °F) to 90°c (194 °F) for 20 seconds for the first and second brewing.

5.Gradually increase steeping time and temperature for subsequent brewing.