Description

Shipping Method

Contact Us

Brewing Guide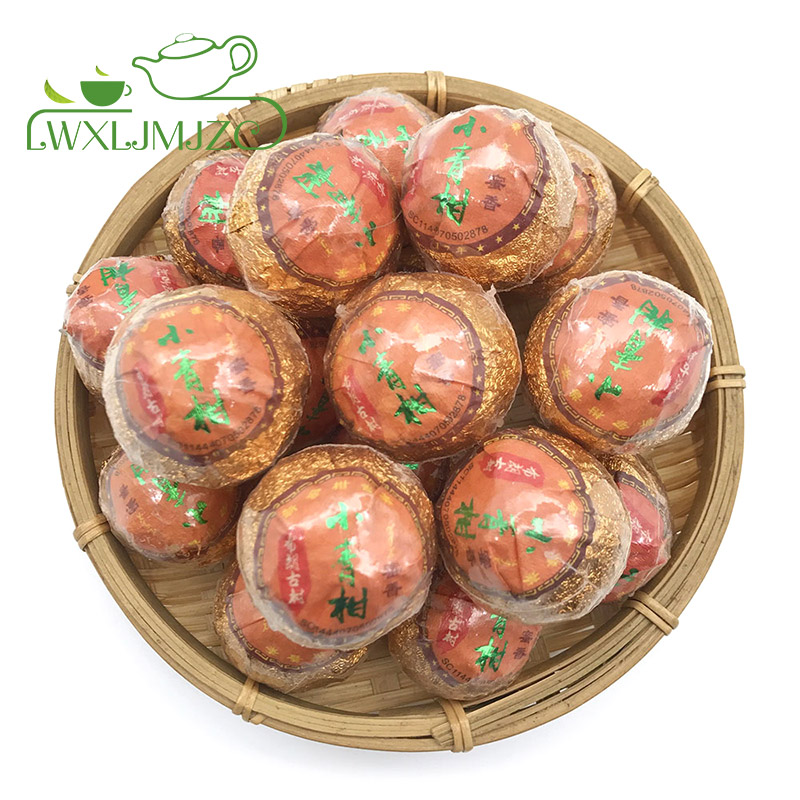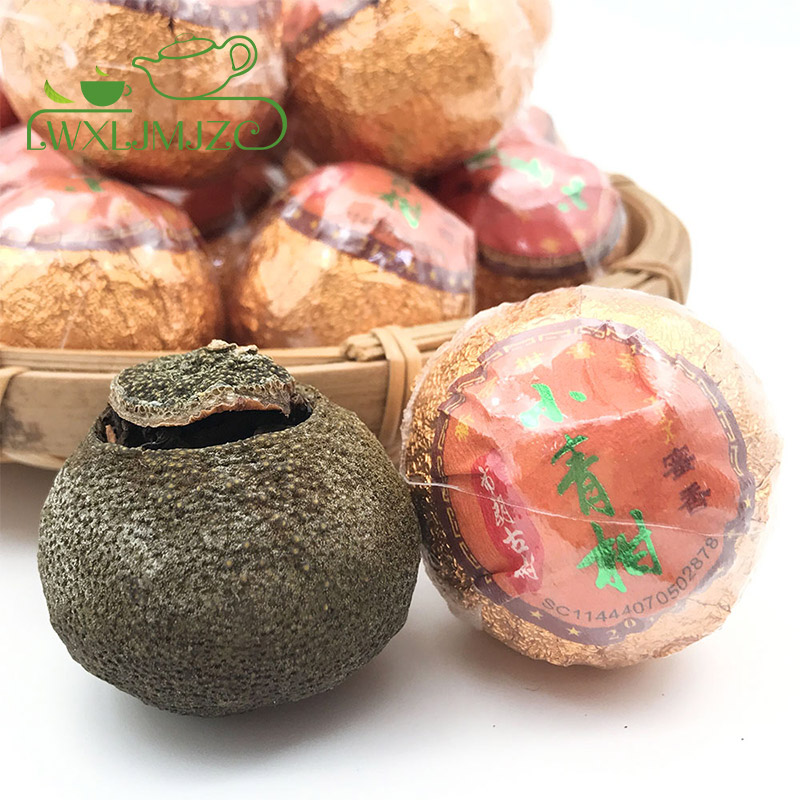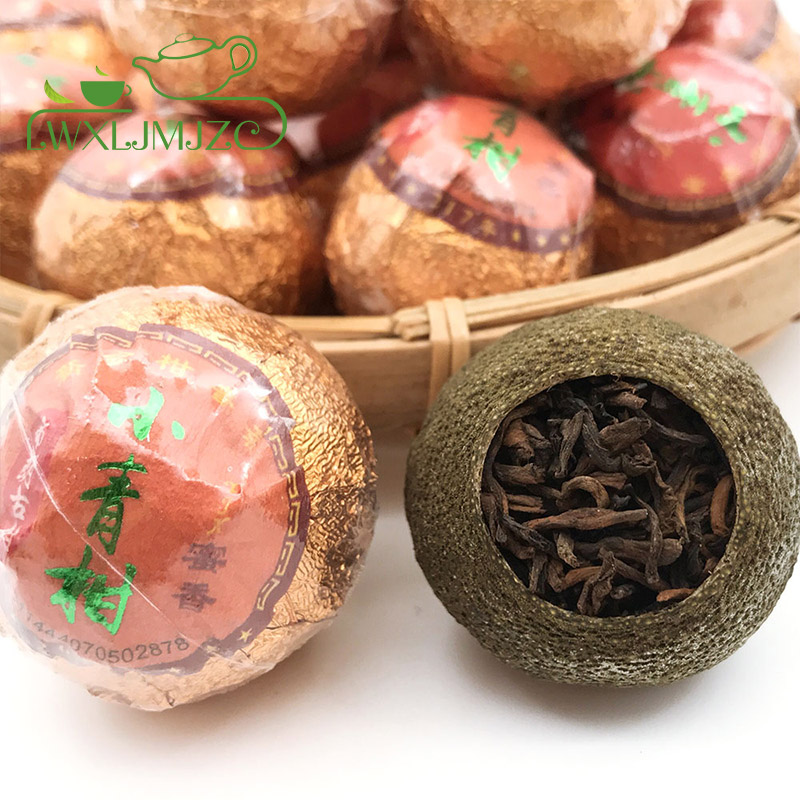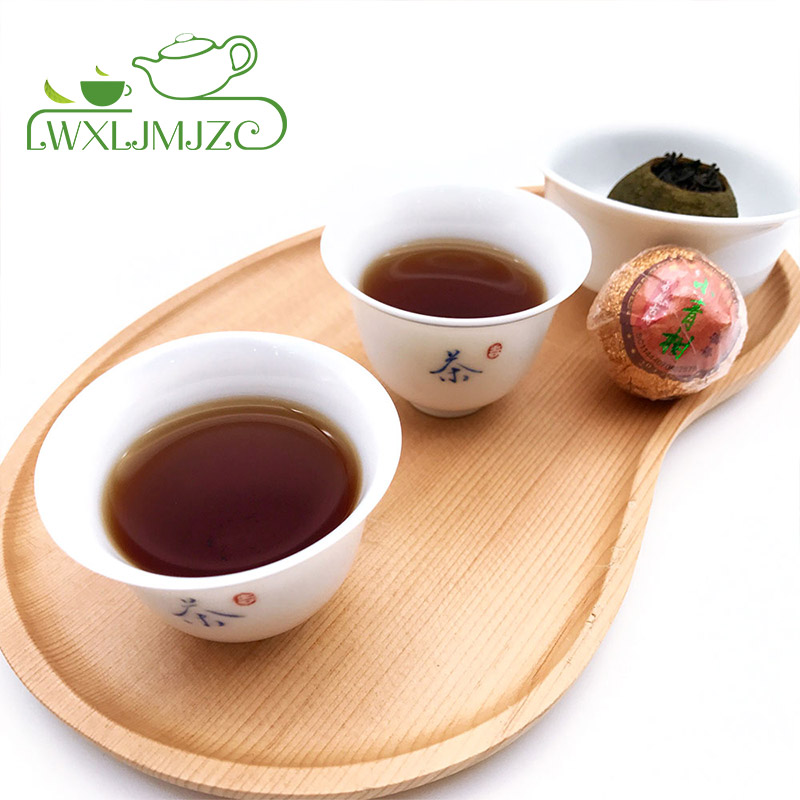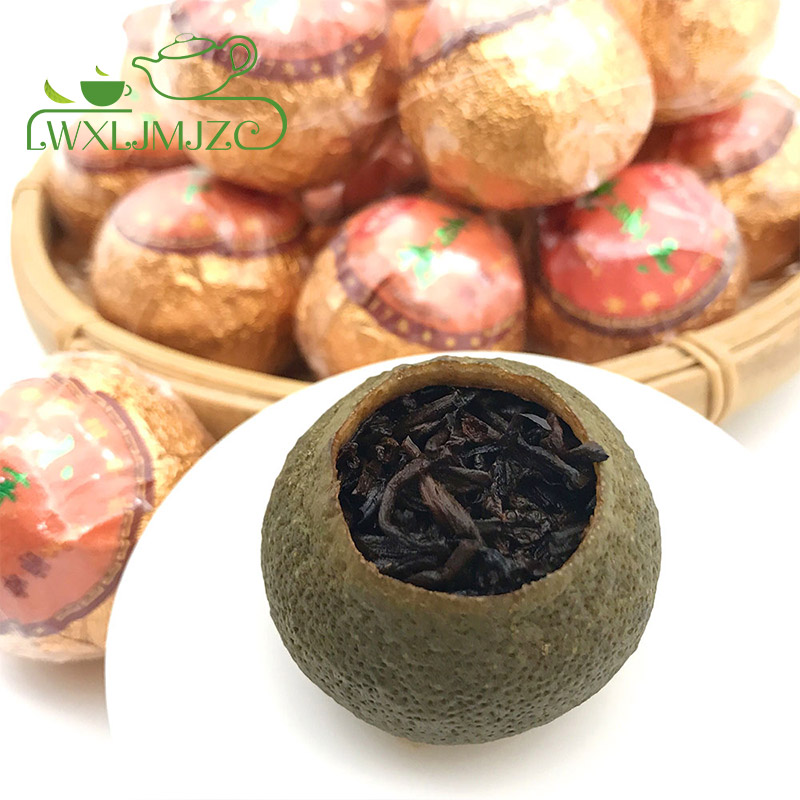 | | |
| --- | --- |
| Description | 2017yr Golden Bud Ripe Puerh Tea Stuffed Tangerine-Xiao Qing Gan Shu Puer Tea |
| Type | Ripe, Cook,Shu Puer Tea +tangerine |
| Production Date: | Golden bud puerh from 2017yr, tangerine from 2018yr |
| Manufacturer | Yunnan Meng Hai Factory |
| Raw Material | Yunnan Big Leaf Zhong Sai Qing Mao Tea |
| The soup and the taste | red liquor, good clarity, sweet, silky, woody forest taste |
| Expiring Date: | Pu-erh Tea can age well if you keep it well.It is similar to vintage wine. |
| Storage Way | Damp-proof,Odor-proof,ventilation,clean,cool,away from strong light |
What is Tangerine Golden Bud Ripe Puerh Tea?
This is a special Pu erh tea has an exceptionally smooth and earthy flavour. To make this rare artisan Pu erh, a small circle is carefully carved in the roof of a tangerine fruit. The meat is then removed, leaving only the shell behind. Loose leaf Pu erh tea from the Yunnan province of China, is delicately placed into the whole tangerine peel and closed using the small circle of peel that was previously removed. The tea-filled tangerine peel is then left to age and mature over time. This allows the natural citrus oils to infuse into the Pu erh tea, leaving a wonderfully rich and earthy flavour with fragrant and citrussy notes of tangerine.

Dried tangerine peel is known in Chinese as 'Chenpi' and is traditionally used to add flavour in Chinese cooking. This tea is a great choice for seasoned tea-lovers and tea connoisseurs. It is earthy, smooth and full-bodied highlighted by exceptionally light notes of citrus. The leaf has a sweet, honey-like aroma with citrussy undertones. Each one is around 10-12 grams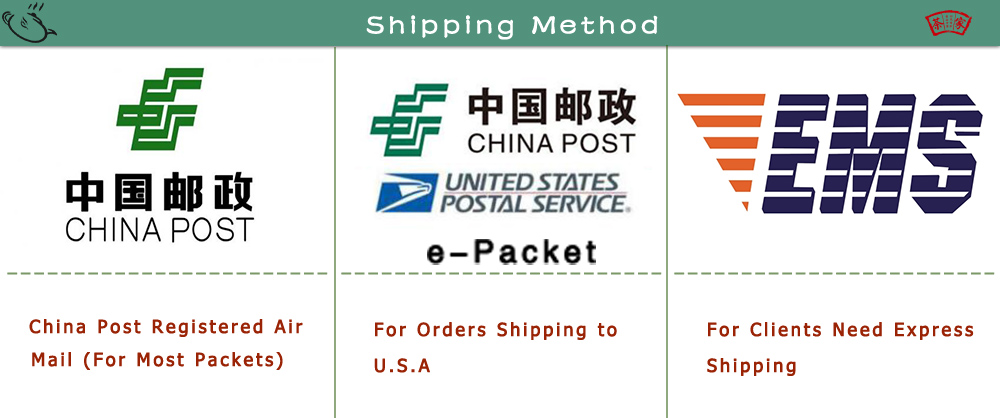 1. China post air for most of country , shipping day is 25-65 days;

2. E-Packet for USA , shipping day is 10-25 days;

3. E-Packet for Russian, shipping day is 15-40 days

4. EMS for client need, pay extrac shipping cost, the shipping day 7-14 days.

Llivan Zhou
Tel:+0086 13602414569
Email:guangzhoulidatea@gmail.com
•Skype:llivan4
•Face book: Liwen Zhou
•VK: Llivan Zhou
•Website: http://www.lidateahouse.com/