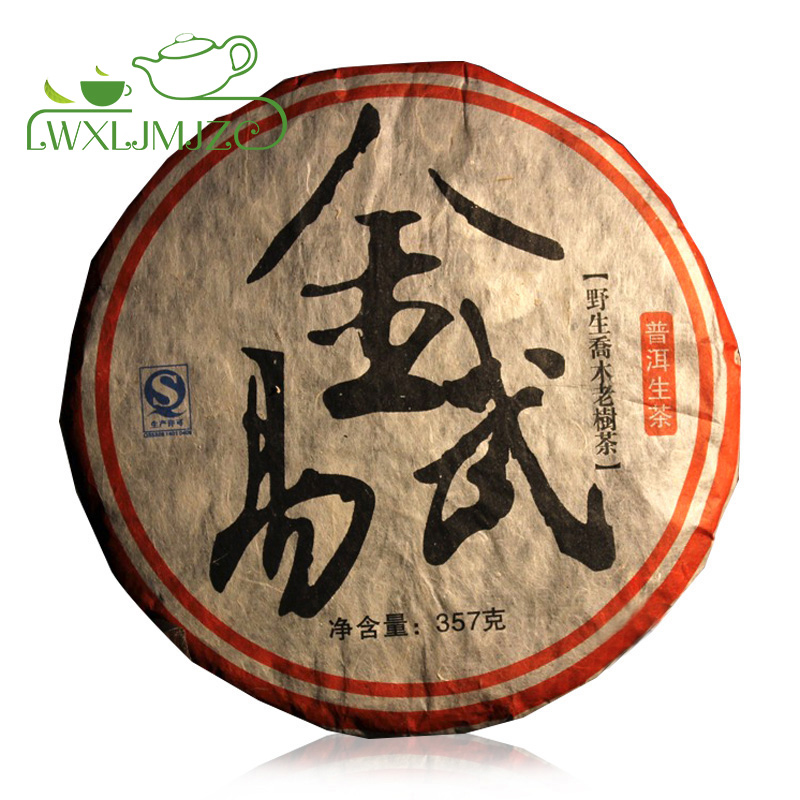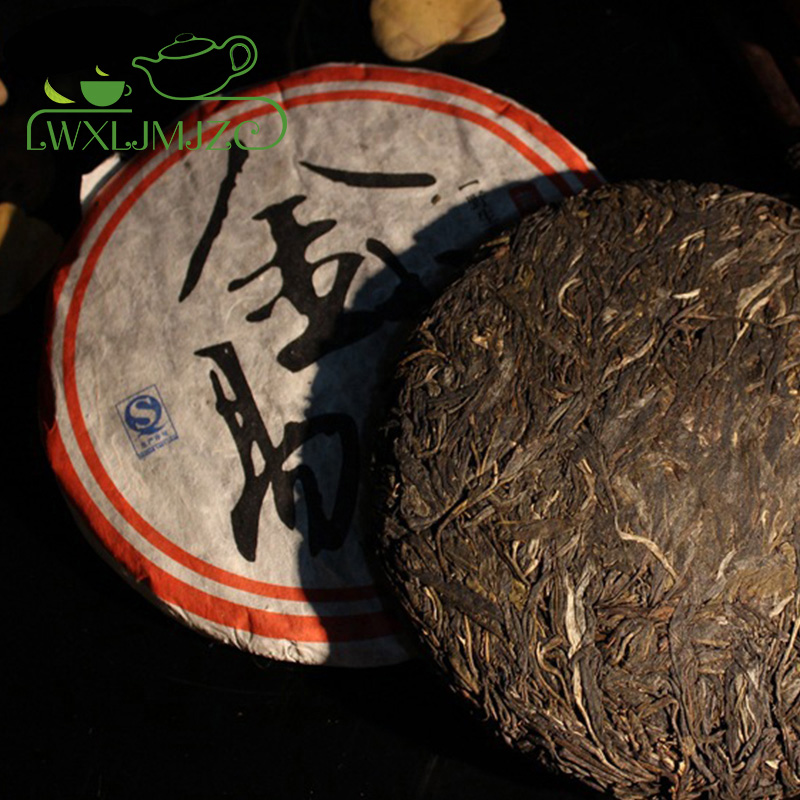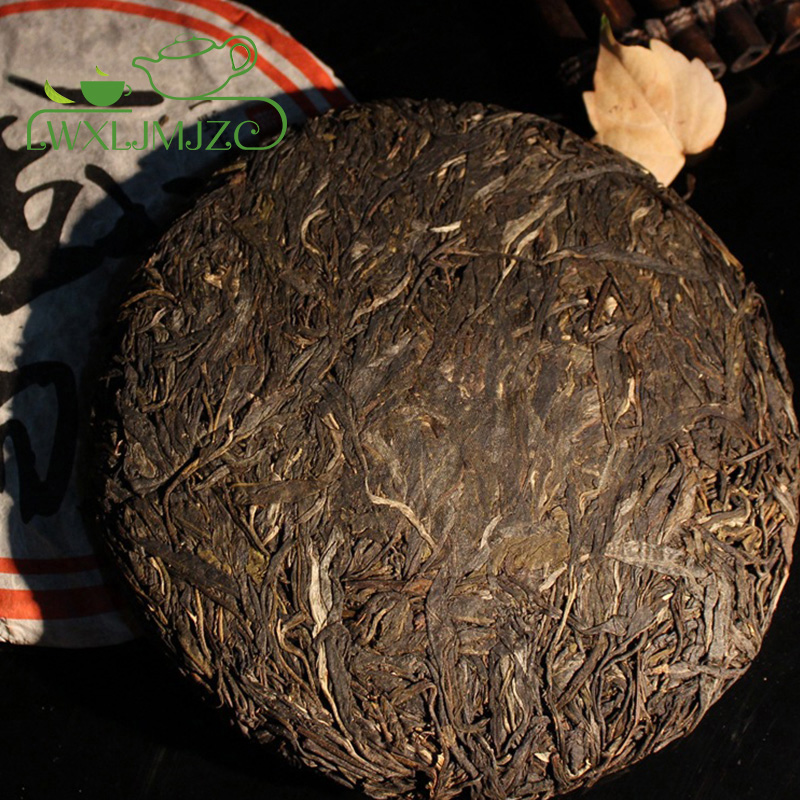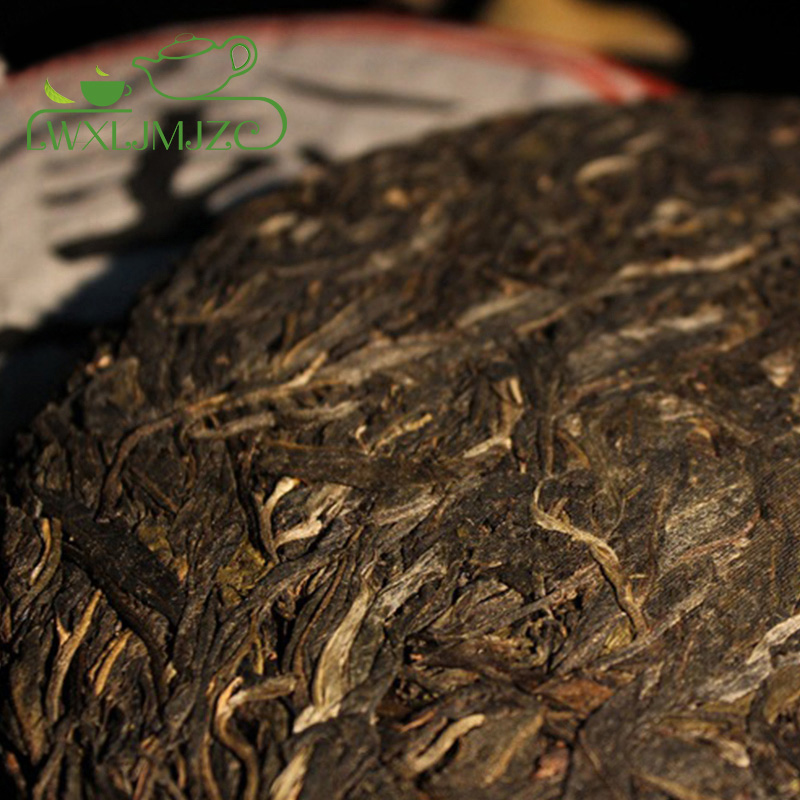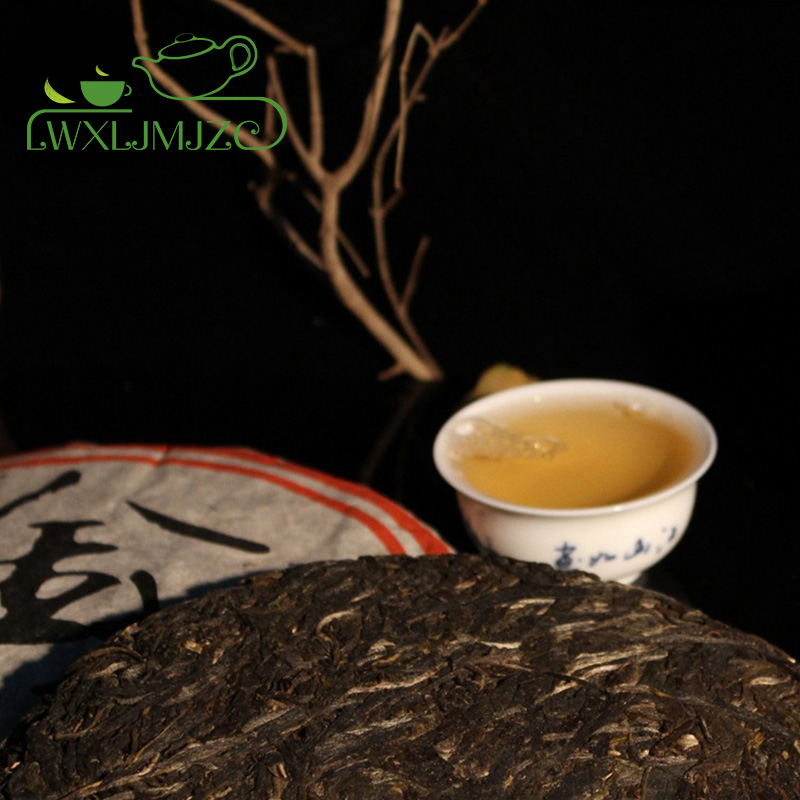 | | |
| --- | --- |
| Description | 357g 2013yr Jin Yi Wu Raw Puer Tea Cake |
| Type | Raw,Uncook |
| Weight | 357g |
| Production Date | 2006year |
| Manufacturer | YiWu mountain Wild Old large Tree Tea |
| Material | Yunnan Yong De Big Leaf Zhong Old Tree |
| Process Way | By Handmade |
| Expiring Date: | Pu-erh Tea can age well if you keep it well.It is similar to vintage wine. |
| Storage Way | Damp-proof,Odor-proof,ventilation,clean,cool,away from strong light |
What is Raw Puer Cake?
This Raw Puer Cake is produced in the Yunnan province of China. It is made from ripe Puerh tea leaves compressed into the shape of a cake. This batch from Menghai is exceptional, with a smooth ,rich, sweet earthy aftertaste.

Pu 'er Tea Health Care :
1. Long-term drinking pu 'er tea has the beauty, slimming lipid-lowering,
2. Prevent three HIGH disease (high blood pressure, high blood sugar, high cholesterol)
3. Anti-cancer, cool and refreshing thirst quencher, sober, warm stomach,
4. Prevent arteriosclerosis, prevent coronary heart disease (CHD), to the effect of fatigue, off-dry.
5. Often drink the tea can fitness, improve nutrition, promote metabolism, enhance human immunity,
6. Anti-aging, and Skin care health care .