Description

Shipping Method

Contact Us

Brewing Guide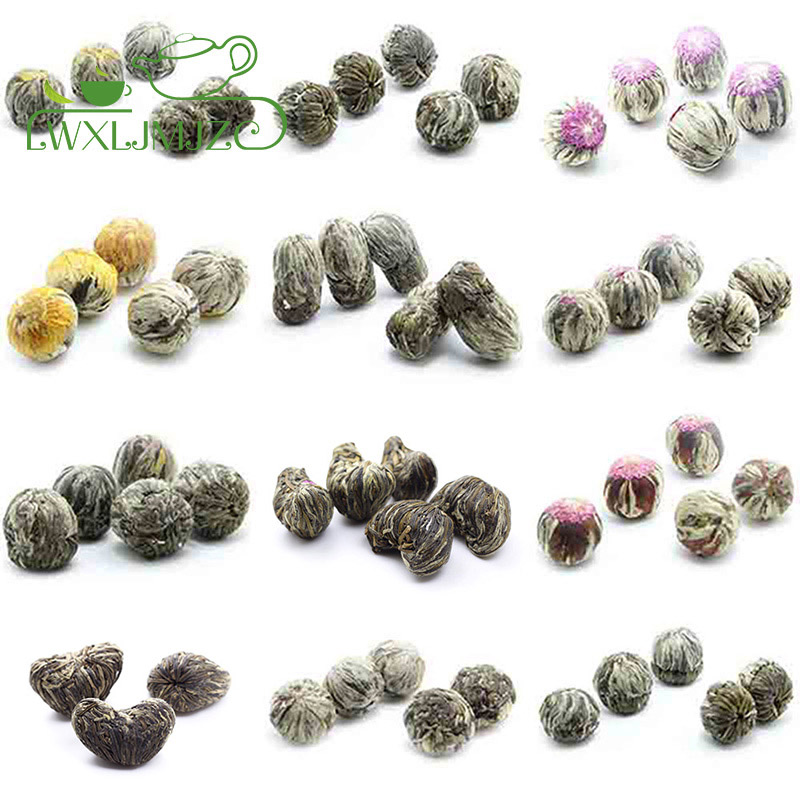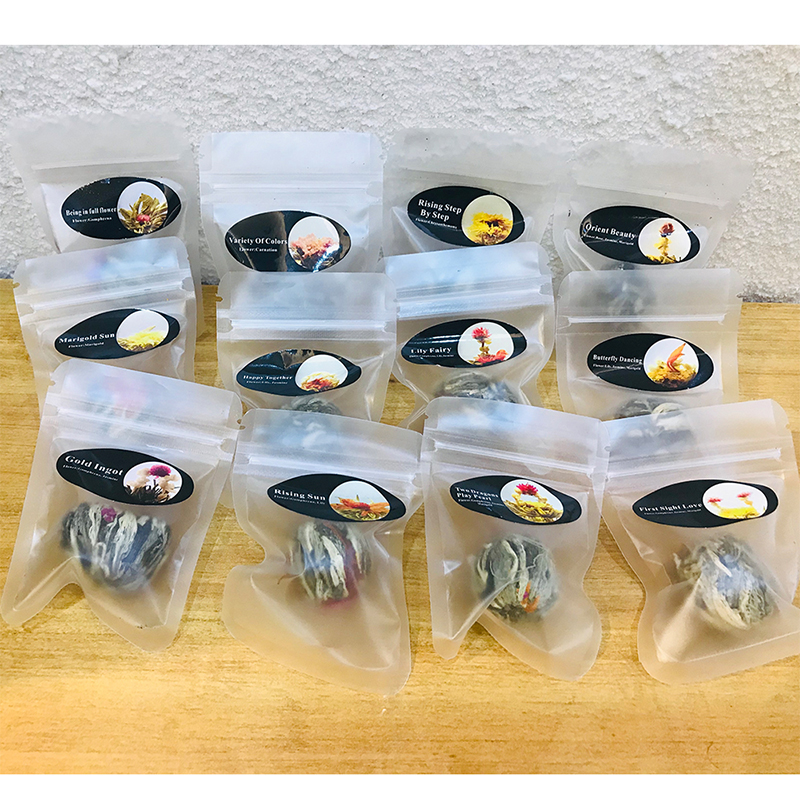 | | |
| --- | --- |
| Description | "Different Blooming Flower Tea*Artistic Flower Green Tea |
| Ingredient | Handmade of Silver Needle Green Tea,Herbal Flower |
| Processing Type | Handmade |
| Tea Processing | Picking-Fixation-Frying-Drying-Classifying-Handmade |
| Brewing way | Water : at 100°c Tea: 1 ball |
| The soup and the taste | A fragrant, sweet taste, lingering flower scent mixed with tea flavor |
| Storage Way | Damp-proof,Odor-proof,ventilation,clean,cool,away from strong light |
What is

"Different Blooming Flower Tea*Artistic Flower Green Tea
?
❤

【 FINEST QUALITY BLOOMING TEA】Offering a visually stunning experience and a moment of pure relaxation. As the flowers and green tea leaves dance gently inside your glass teapot. Our varieties combine delicious, healthy ingredients in flavor and scent combinations you won't regret your choice.

❤

【 HEALTH BENEFITS OF FLOWERING TEA】Tea ball flowers are hand-made of finest Green Tea buds and various gorgeous edible flowers, such as Globe Amaranth, Lily, Marigolds, Rose and Jasmine . Absolutely no artificial ingredients. Holistic health benefits include antioxidants, polyphenols, flavonoids, catechins and amino acids; gluten-free.

❤

【FUN ABOUT BLOOMING FLOWERING TEA】 1. The tea quality is awesome and the tea blooms are beautiful,smells inviting. The flavor of the tea is smooth and delightful to drink; 2. Sipping this tea so relaxing, soothing and that some stress relief from your day; 3. The flower is just an added bonus....watching the flower unfold;

❤

【BLOOMING TEA BALLS BREW WAY】 1. Use a tall clear glass or glass teapot with 650ML hot water; 2. Drop in the blooming tea, and let it bloom. It would take 3 to 5 minutes. If you prefer strong flavor, steep it longer. 3.Pour into your cup, sip, and enjoy; 4. Up to 3 steeps, add more time for each subsequent infusions.

❤

【BLOOMING FLOWE TEA PACKAGE】For the best tea to save all of its aromas and taste up to a moment when you put in down in a teapot for brewing, we hermetically seal each individual tea ball. This is a great gift item to give someone throughout the year.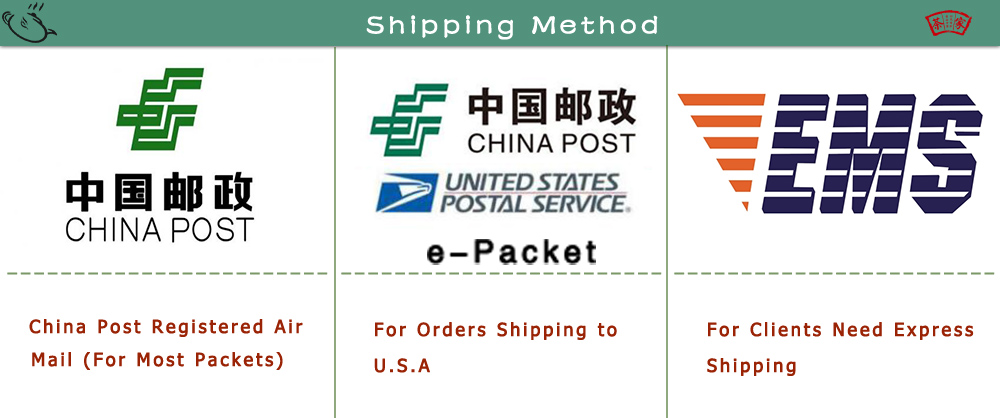 1. China post air for most of country , shipping day is 25-65 days;

2. E-Packet for USA , shipping day is 10-25 days;

3. E-Packet for Russian, shipping day is 15-40 days

4. EMS for client need, pay extrac shipping cost, the shipping day 7-14 days.

Llivan Zhou
Tel:+0086 13602414569
Email:guangzhoulidatea@gmail.com
•Skype:llivan4
•Face book: Liwen Zhou
•VK: Llivan Zhou
•Website: http://www.lidateahouse.com/
•Whatsapp: 8613602414569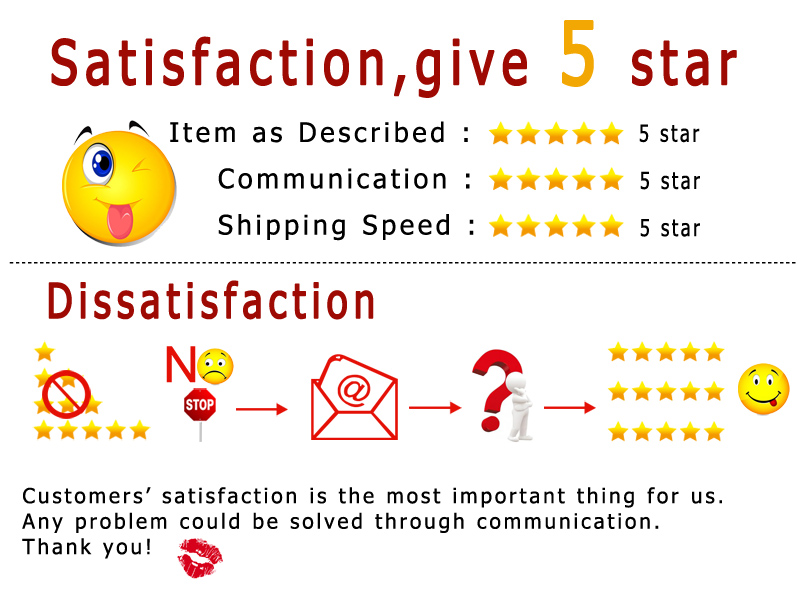 1. Put one ball of flower tea into the glass teapot or cup( Glass Cup: 10cm in height, over 7cm in diameter).

2.Gently pour boiled water into the teapot or cup,just over the tea

3.Shake the teapot or cup,warm it ,and pour out the water

4.Gently pour boiled water into the teapot or cup fully again,and wait the tea ball flowering

5.After several minutes, the tea ball is wholly expanding.And you can taste the tea(If you use the teapot, you should pour the tea into the small cup then taste it)

6.After the tea ball is steeped several times,the color of the water will be lighter and lighter. The tea can not only quench your thirst,but also repose your mind and beautify your figure.