Description

Shipping Method

Contact Us

Brewing Guide


Description

100g 2007yr Xia Guan Xiao Fa Song He Yan Nian Ripe Puer Tea Black Puerh Tea Shu Tuo With Box

Type

Ripe,Cook

Weight

100g/Piece With Box

Production Date: 2007year

Brand: Xia Guan

Manufacturer

Yunnan Xia Guan Tuo Tea

Material

Yunnan Big Leaf Zhong Sai Qing Mao Tea

Process Way

By Handmade

Storage Way

Damp-proof,Odor-proof,ventilation,clean,cool,away from strong light

Expiring Date:

Pu-erh Tea can age well if you keep it well.It is similar to vintage wine.
What is Xia Guan Brand Puer Tea?
Yunnan Xiaguan Tuocha Tea (Group) Co., Ltd, formerly founded as Yunnan Xiaguan Tea Factory in 1941, is one of the tea processing enterprises established relatively early in the southwest region of China, with a fairly large scale, and the origin place of Yunnan Xiaguan
Tuocha renowned both at home and abroad. The Company is also a key state-designated manufacturer of Border-sale Compressed Tea.

Pu 'er Tea Health Care :
1. Long-term drinking pu 'er tea has the beauty, slimming lipid-lowering,
2. Prevent three HIGH disease (high blood pressure, high blood sugar, high cholesterol)
3. Anti-cancer, cool and refreshing thirst quencher, sober, warm stomach,
4. Prevent arteriosclerosis, prevent coronary heart disease (CHD), to the effect of fatigue, off-dry.
5. Often drink the tea can fitness, improve nutrition, promote metabolism, enhance human immunity,
6. Anti-aging, and Skin care health care .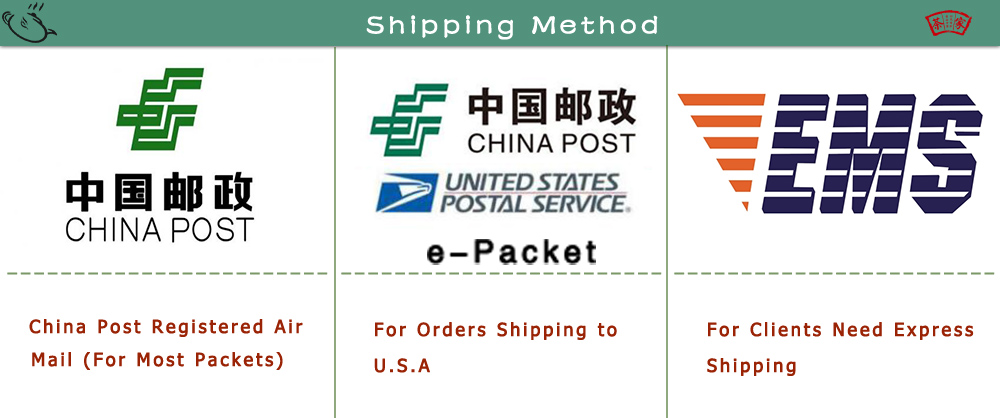 1. China post air for most of country , shipping day is 25-65 days;

2. E-Packet for USA , shipping day is 10-25 days;

3. E-Packet for Russian, shipping day is 15-40 days

4. EMS for client need, pay extrac shipping cost, the shipping day 7-14 days.

Llivan Zhou
Tel:+0086 13602414569
Email:guangzhoulidatea@gmail.com
•Skype:llivan4
•Face book: Liwen Zhou
•VK: Llivan Zhou
•Website: http://www.lidateahouse.com/